1-3/4 cups unbleached all purpose flour
1/2 tsp baking soda
1 cup unsalted butter
1/2 cup white sugar
3/4 cup packed brown sugar
1 tsp salt
3 tsp vanilla
1 large egg
1 large egg yolk
1-1/2 cups Cadbury Mini Eggs, roughly chopped
In a medium bowl, sift together flour and baking soda.
Set aside.
In a medium saucepan, melt 3/4 cup of your butter over medium heat.
Continue stirring melted butter until brown/amber in colour and nutty in aroma.
Keep an eye on it, it browns fast and you don't want it to burn.
Remove from heat.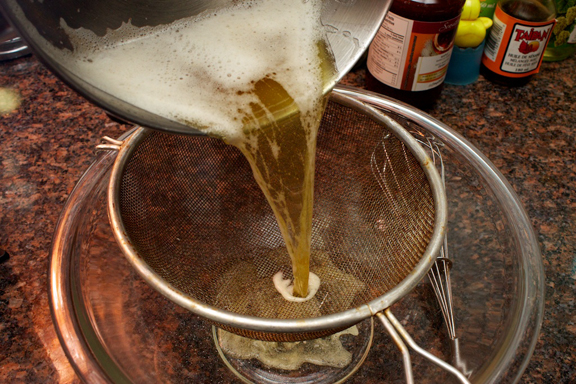 Pour heated butter through a sieve into a large heat proof bowl.
Stir in remaining 1/4 cup butter until completely melted.
Next, add your brown and white sugar, vanilla and salt to the butter.
Whisk until combined.
Add egg and egg yolk, whisk until mixture is smooth and no sugar lumps remain – about 30 seconds.
Set aside to sit for 3 minutes.
After three minutes, whisk again for another 30 seconds.
Let it sit again for 3 minutes.
Repeat this step one more time. This allows for the mixture to become glossy and smooth.
Next, stir in flour until combined.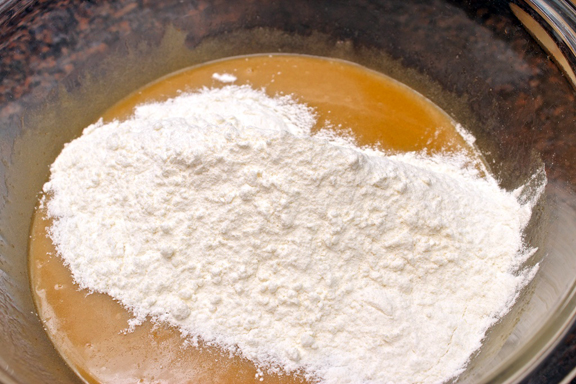 c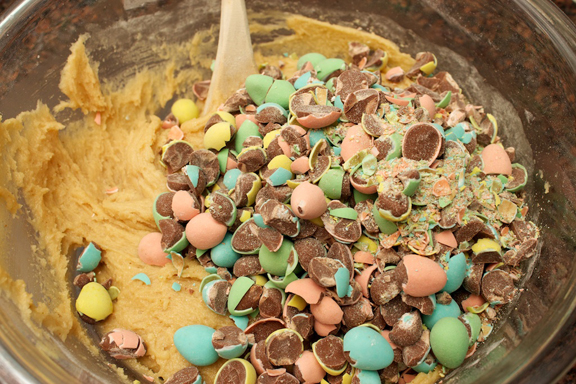 Finally, add in your roughly chopped/smashed Mini Eggs!
Press your batter into a lightly greased cast iron skillet.
Again, I used a 9-inch, but you can use anything up to a 12-inch skillet.
Bake in a  375 degree fahrenheit oven for 15 – 17 minutes for a 12-inch skillet, and up to 25 minutes for a 9-inch skillet, or until golden brown and still puffy.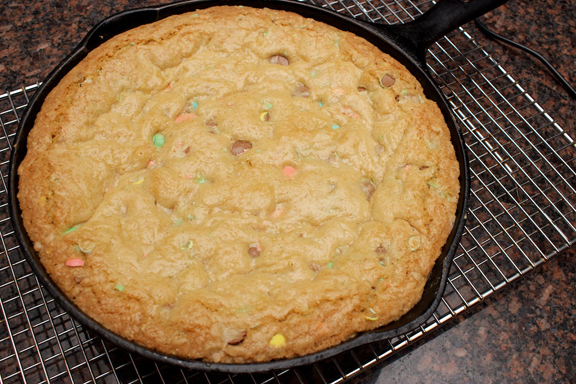 Cool completely on a wire rack.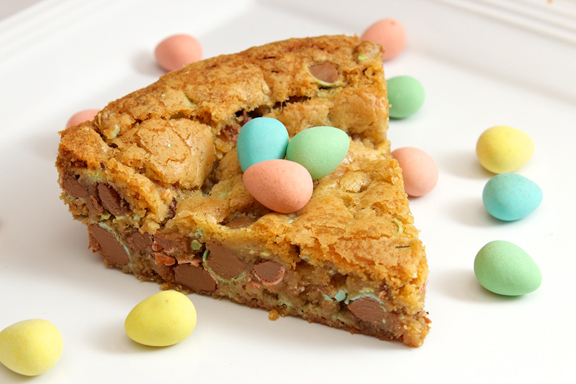 Cut into wedges.
https://nutman.ca/wp-content/uploads/2014/03/feature-easter-recipe-2014-2.jpg
250
250
Kelsey
https://nutman.ca/wp-content/uploads/2015/10/nutman-logo-200.png
Kelsey
2014-03-20 17:02:54
2014-10-07 17:33:47
Cadbury Mini Egg Skillet Cookie